Jo Ann Iverson
<![if !vml]>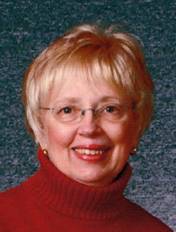 <![endif]>Jo Ann Iverson is a Senior Financial Assistant who joined the Firm in 1981.  During this time, she has participated in a wide variety of turnaround, corporate renewal, operational, systems, forensic, and valuation engagements in manufacturing, construction, distribution, and service industries.
The scope of her work has encompassed pricing and gross profit analysis, inventory analysis and control, expense control, cash flow, financial projection preparation and monitoring, financial reporting systems design, implementation, and training including all aspects of monthly and annual financial statement closings, and payroll reporting.
Jo Ann is experienced with a wide variety of computer software including spreadsheet, word processing, data base, presentation, and financial reporting systems.
From 1978-1980, she was the Office Manager at J&R Distributing, a truck and auto tire distributor in Wausau, Wisconsin.  Here she was responsible for invoicing, accounts receivable, accounts payable, inventory control, cash disbursements, payroll, bank reconciliations, and the preparation of monthly financial statements.
Prior to J&R, Jo Ann worked for Continental Insurance Company from 1964-1968 in Milwaukee, Wisconsin as Executive Secretary to the head of the bond department.
After graduating with honors from Wauwatosa West High School in Wauwatosa, Wisconsin; Jo Ann attended the University of Wisconsin in Milwaukee and Marathon County where she has taken financial and managerial accounting classes. She has also taken numerous advanced educational courses including programs on Excel pivot tables, Word, PowerPoint, and 13 week cash flow projections.
In her community, she is a past ten year member of the North Central Technical College Administrative Advisory committee, and past church council member of the Mt. Calvary Lutheran Church.